Wow, the end of 2017 is already here...
We have been busy this holiday season and so has the Lumedeer.  This nostalgic little fellow has been delivering holiday magic for many years and this year he's delivering a big discount code for the smart shoppers at Lumedyne.  
To save 17% on your entire purchase, just enter "Lumedeer" into the Coupon Code spot at checkout.  
You must be registered on the website to use this Coupon Code, however when you register, it also earns you $5 in discount credits and starts earning more discounts based on your purchases!
If your order is over $500.00 then you will also get free USPS shipping to any USA location.  
Even if the shipping is still showing on your order screen, qualifying orders will automatically have the shipping cost removed before the credit card is processed.
While the sale applies to all the new products we offer, it also applies to the refurbished goods that also have warrantees and really great prices considering being freshly rebuilt and guaranteed.  Those are available under the Refurbished Products tab, and you can search for items inside that category.  We never sell refurbished Batteries but the Cyclers that have built-in batteries will get brand new cells so that they have the full 100 month battery pro-rate warranty.
The list of available Refurbished Products is always changing and right now it is evolving faster than normal.  We have several Packs, Heads, Boosters, Cyclers and even a few of the X's all going onto the list during the sale and going off the list as they are purchased!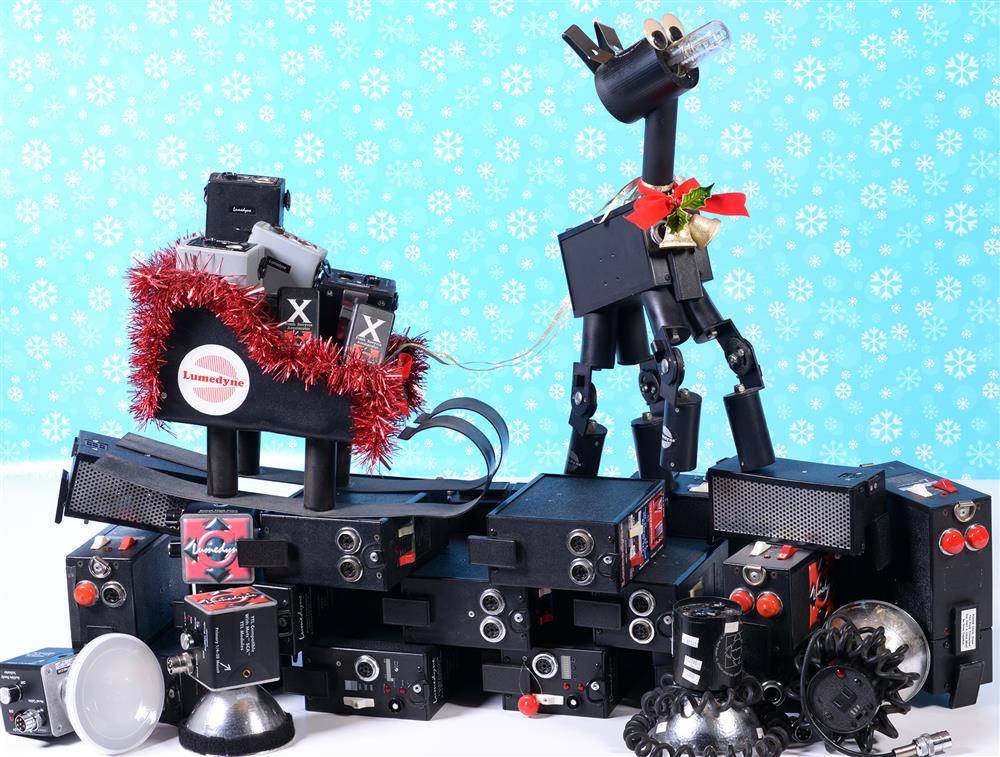 We will be offering this sale through the end of 2017 but we will all be away on our holiday vacation from a few days before Christmas through New Years.  We will honor requests for refurbished items on a first come first served basis and you will only be charged when the items are delivered so you won't be charged if the item you select is unable to be delivered to you.  We don't think this will be a problem and we will attempt to keep the available list of items accurate.
 We welcome your questions and you may still contact us by phone on weekdays until we close for the holidays and we will reopen again after January 2nd, 2018 (after the sale is finished).  We will have limited email connection during this period but we will try to keep an eye out for your emails throughout the period at info@Lumedyne.com or by submitting a comment through the website's Contact Us page.
Thanks for your understanding and happy deal gathering for your own holidays...