I want to remind you that these Heads are small and powerful.  The electronics are rated up to 2400ws and the power is only limited by which flashtube that you have installed into the Head.  The two flashtube options are 800ws or 2400ws maximum.
Most people rarely need more power than 200ws or 400ws but isn't nice to know that your equipment is built to perform well beyond what you need from it?  We believe in building everything to the highest standard.  That surely still applies to these value priced Extra Small Flash Heads.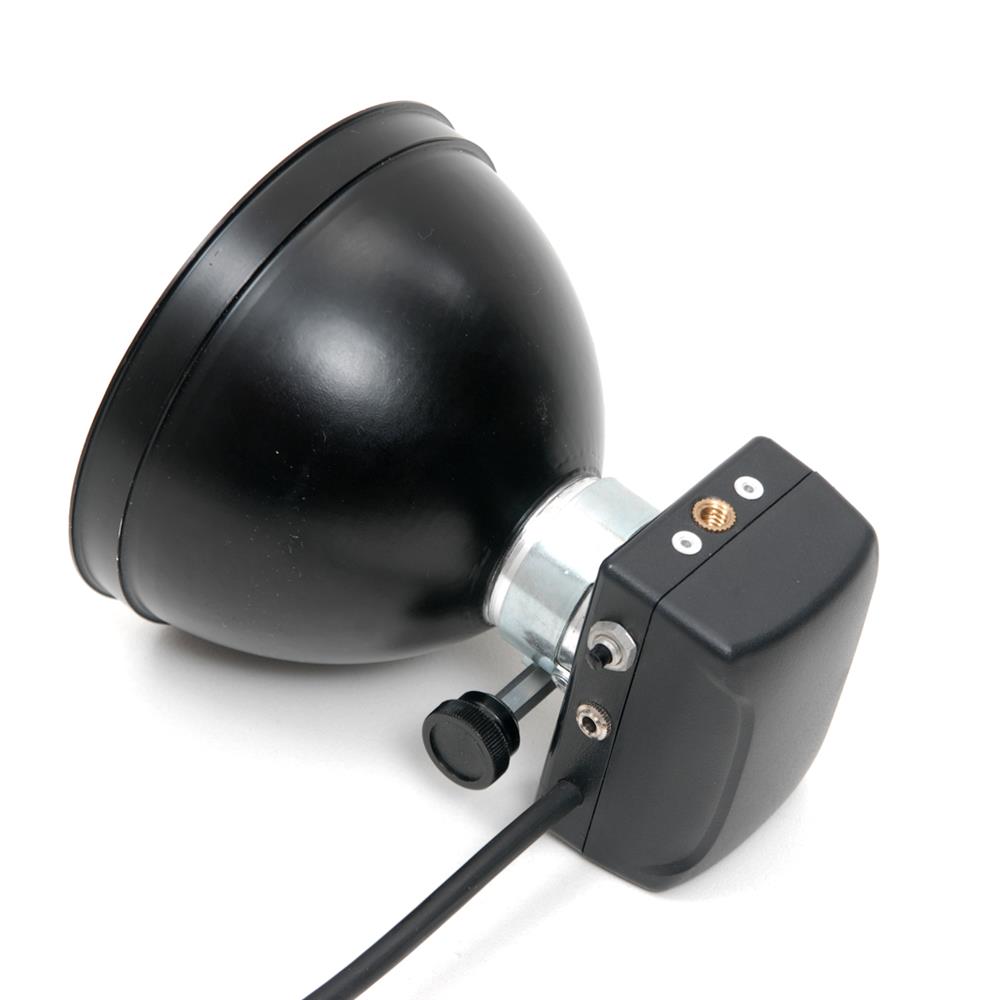 This is the Basic Head.  No frills or added indicators since that stuff is on the Pack.  Just a test fire button and a sync jack for the slave or sync cord.  It does have two 1/4-20 threaded mounts plus the face mounts for other accessories.  The reflector with diffuser and grid are included.  Because it uses the Standard flashtube and throws a slightly more narrow beam of light (Standard is 50 degrees wide rather than the modeling tube with 60 degrees) it is a fraction of an f-stop brighter than the other Heads.
YES A GRID AND DIFFUSER ARE INCLUDED WITH EVERY EXTRA SMALL HEAD!
If you prefer the Heads that we offer that have the modeling light feature then the HSML is the right Extra Small Head for you.
It has all the same features as the Basic one plus a modeling light with switch and ready indications on the back of the Head.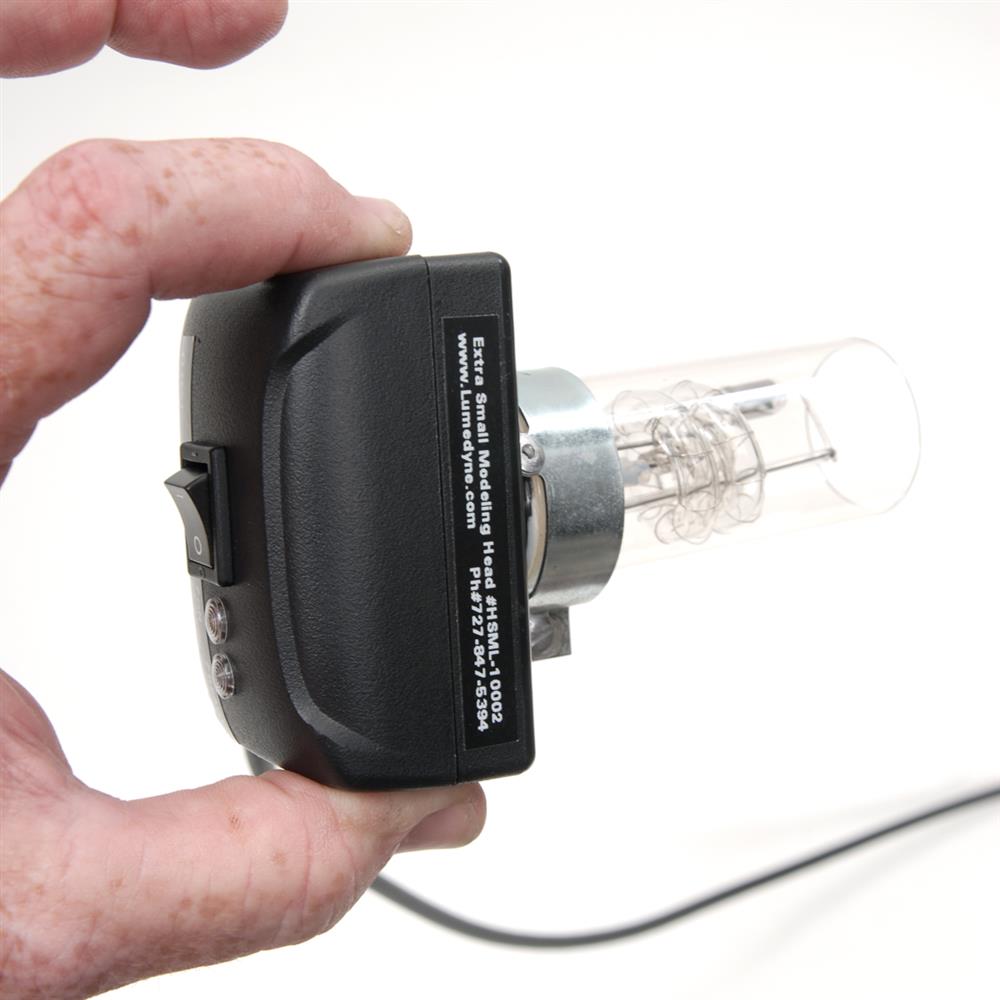 Here in this photo, you can see how truely small these Heads are.  Of course, the 5 inch reflector is bigger than the Head itself.
Check out the details about the new Extra Small Heads.  Check the other News Item or our YouTube page for a video about these Heads!
Thanks,
The Lumedyne Team