Lumedyne is location lighting and portable professional flash equipment.
We offer Cyclers and the X to power other brands of flashes.  And, we have a modular flash system that has a proven track record of being a highly reliable source of light for professional photographers for over 45 years.
To build a full flash system, you wil need a Power Pack, a Flash Head, a Battery and a Charger.  Some added cables and accessories might be a great addition and you need to trigger the system with a radio or light slave or a sync cord.
We have photographers on staff to answer your questions, so give us a call and let us help you create your own perfect lighting solution for on location.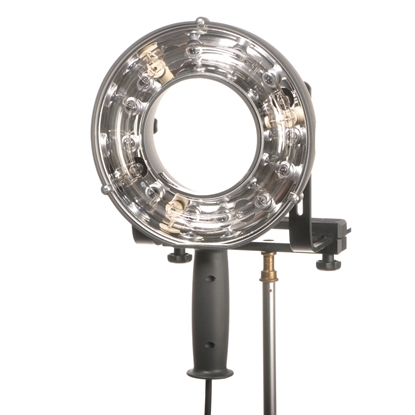 HRF1
This amazing Ringflash can fit most lenses with a 100mm opening and most cameras with a fully adjustable "H" mounting bracket included. The glass front protects the high power flashtube rated from 3ws to 1600ws which sets in front of 12 high power white LED modeling lights. All of this is in a lightweight ABS molded enclosure with a handle that finishes with a 3 to 7 foot coiled cable. This Head works with all generations of Power Packs and can be boosted up to 1600ws.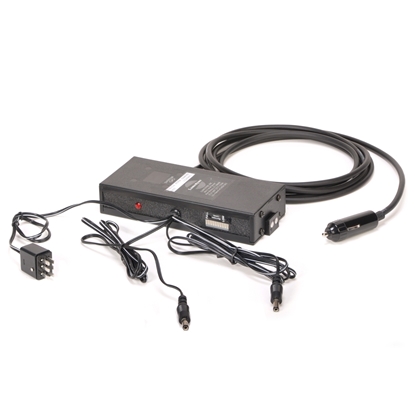 CH2V
The name says it all because this gizmo does it all... Plug it into a cigarette lighter 12V DC jack in your car, truck, RV or drone and it can recharge Batteries or run Lumedyne Power Packs. Plus, if that were not already enough, it has a separate Battery Gauge and 6 pin connector that works independent of power to test Batteries. It's small, lightweight, versatile, and capable. Plus, with a 20 foot cable it is able to reach beyond your front seats when you want it to.