Sometimes, what you've got isn't enough...
So, whether you have a big job coming up that requires extra flash power or if you need back-up equipment then you might consider renting the gear when you need it.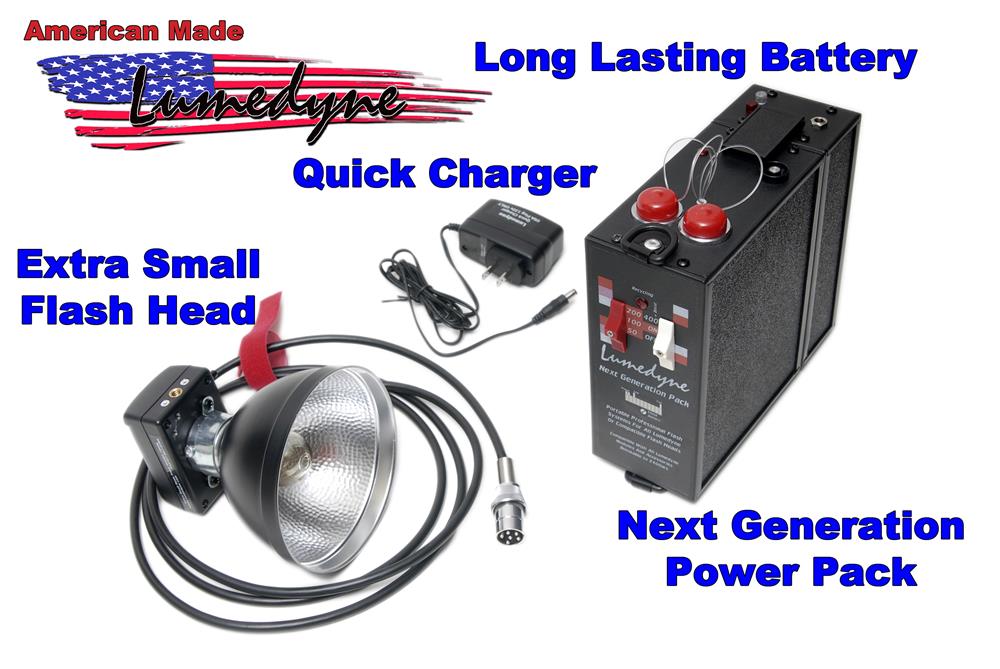 We basically rent equipment by the week with low prices to either help our existing customer base or to attract new photographers like the "flash pusher" who makes the first taste cheap so you will come back for more.
At times we have more than a dozen systems available.  At other times, we rent every kit that we can get together for clients with very specialized (but short term) needs.  So, if you have a reason to get a hold of extra power for your Lumedyne kit or complete flash systems for an event beyond your normal needs, then contact us for a rental.
In some cases, like during a warranty repair, the equipment is available without a weekly rental fee by paying only the shipping.
A complete Lumedyne flash system with 2 batteries will rent for $90 for the week.  That rental period does not include the shipping days to or from Lumedyne, but it also does not include the shipping and insurance cost both ways which is your responsbility.  
As for the equipment, we have tried to make it photographer proof so the  gear is under warranty while you have it and only its loss or grossly neglectful abuse would be later billable to you.  Normal failures (that we hope wouldn't happen to you at all) would be covered completely.  The only exception to this is by mixing our rental equipment with your own gear that has a defect and then blows up our equipment also.  Don't do that.
We also have a couple of Cyclers for rental to help your on-camera flash recycle much faster and get a lot more flashes per charge.  Maybe you normally use one, but need service at the wrong time or need a back-up?  Or, maybe you need something for a special event.  Give us a call, we can probably help you for about $35 per week (plus the shipping days).  Due to our limited supply of these in rental, we recommend that you reserve one if you know in advance that you want it.
So, let us help you with your location lighting needs.  And, if those needs are special for a brief period, then contact us for information about a rental.
Thank you.