Products tagged with 'four outputs'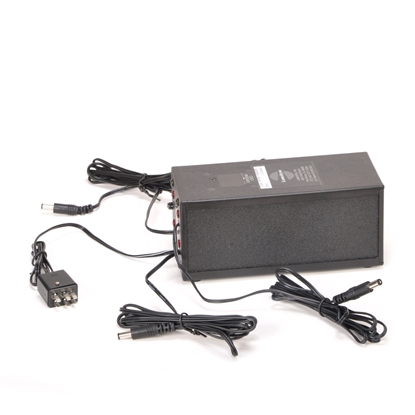 CH4?
The Quad Hyper Chargers are Hyper fast, international, charge one to four batteries at once (at full speed) and have a seven light battery gauge to see the power level of your batteries. They also have damage protection, bad battery indications and use UL/CE power supplies internally. They use interchangeable standard power supply cables and you pick which country's cable you want to start with: USA, UK, EU, AU. Fast and powerful, these Chargers show you the condition of your batteries so you can better evaluate when there is a problem other than having trouble with your battery during a shoot. Hyper Chargers are intended only for modern Batteries build or modified since 2002 with the new PEPI. The Battery should have a serial number higher than 149300.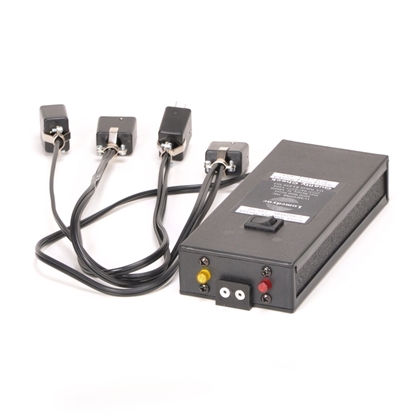 Cu4A
The CU4A mounts on top of the CU1Z Charger to expand its single Battery capacity into four Batteries at once. This Adapter is not a charger by itself but does work with the Auto Charger to allow up to four Batteries to be automatically maintained and topped off without having to swap Batteries around. The CU4A does have two helpful indicators that show that the Batteries connected did reach a full charge level and another that warns you if a bad Battery is plugged into one of the connectors.